Dryer Vent Cleaning in Billings
Your #1 Commercial & Residential Dryer Vent Cleaners

In Billings and surrounding areas​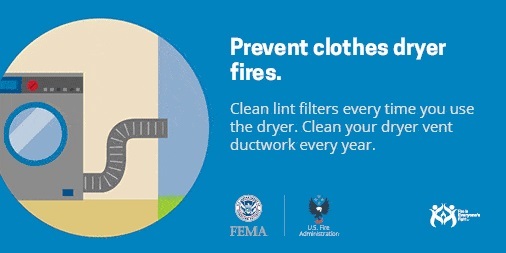 Plugged dryer vent
Dangers with a clogged dryer vent?
According to the U.S. Fire Administration's National Fire Data Center, clothes dryers are responsible for approximately 15,600 structure fires around the country each year. Eighty percent of these fires start with clogged dryer vents and result in 15 deaths and 400 injuries on average annually. Thousands of other home occupants are treated for symptoms of poisonous gas fumes that back up into the home due to blocked dryer vents. Cleaning the lint trap in your dryer is a good practice, but it's not enough to prevent a dryer vent fire from starting.
To keep your dryer efficient and safe, have Comet Air Duct Cleaning clean your dryer vent, and you should replace any vinyl or plastic flexible transition ducts between the dryer and the main vent (often located inside a wall) with a semi-rigid metal transition duct since plastic and vinyl transition ducts can catch fire, unlike the semi-rigid metal ducts.
Make sure the opening of the dryer vent pipe outside is free of any birds' nests, bushes or other debris that accumulates over time.
How to clean a dryer vent?

Cleaning Dryer Vents can pay for itself in a year just in the energy you save by not overworking your dryer. When you need to run a double cycle to get your clothes dry, you have a problem.  
Just this year alone, Comet Air Duct Cleaning has done  
 4 dryer vent cleanings for customers who just purchased a new dryer to replace a dryer they thought was not working properly, only to find out the problem wasn't the dryer, but a plugged dryer vent. 
When you enter the laundry room and it seems warmer than normal, this is typically the first indicator that you may need to clean your dryer vent. 


Comet is Billing's #1 duct cleaning company. 
  We make having your vents cleaned affordable for everyone. 
And no one can do it better than Comet. 
 We use the latest in technology, RamAir.  
Getting deep into your system is the key to cleaning. 
With RamAir, this is where we beat all the competition.
​​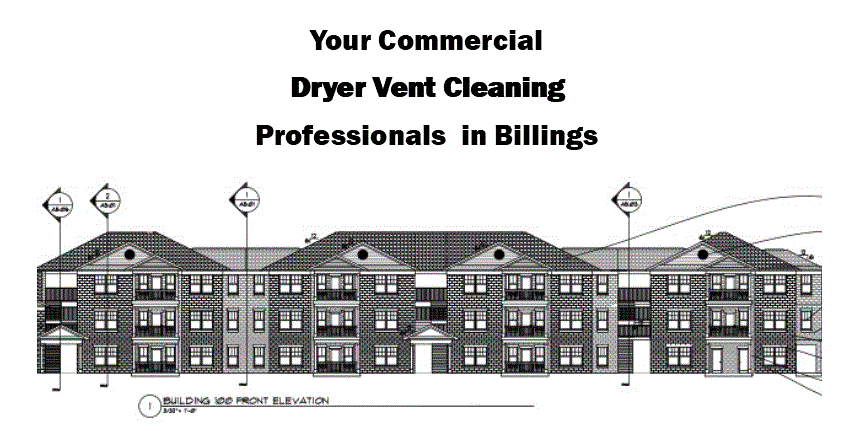 Clothes dryer fire safety messages
​
It is important for community residents to know how to keep themselves safe from fire. Use the following fire safety messages to teach people about clothes dryer fire safety.
Clothes dryer do's
Installation
Have your clothes dryer installed by a professional.
Make sure the correct electrical plug and outlet are used and that the dryer is connected properly.
Read manufacturers' instructions and warnings in use and care manuals that come with new dryers.
Cleaning
Clean the lint filter before and after each load of laundry. Don't forget to clean the back of the dryer where lint can build up. In addition, clean the lint filter with a nylon brush at least every six months or more often if it becomes clogged.
Clean lint out of the vent pipe every three months.
Have your dryer cleaned regularly by a professional, especially if it is taking longer than normal for clothes to dry?
Maintenance
Inspect the venting system behind the dryer to ensure it is not damaged or restricted.
Put a covering on outside wall dampers to keep out rain, snow, and dirt.
Make sure the outdoor vent covering opens when the dryer is on.
Replace coiled-wire foil or plastic venting with a rigid, non-ribbed metal duct.
Have gas-powered dryers inspected every year by a professional to ensure that the gas line and connection are together and free of leaks.
Check regularly to make sure nests of small animals and insects are not blocking the outside vent.
Keep the area around the clothes dryer free of items that can burn.
If you will be away from home for an extended time, unplug or disconnect the dryer.
Clothes dryer don't's
Don't use a clothes dryer without a lint filter or with a lint filter that is loose, damaged or clogged.
Don't overload the dryer.
Don't use a wire screen or cloth to cover the wall damper. They can collect lint and clog the dryer vent.
Don't dry anything containing foam, rubber or plastic. An example of an item not to place in a dryer is a bathroom rug with a rubber backing.
Don't dry any item for which manufacturers' instructions state "dry away from heat."
Don't dry glass fiber materials (unless manufacturers' instructions allow).
Don't dry items that have come into contact with anything flammable like alcohol, cooking oils or gasoline. Dry them outdoors or in a well-ventilated room, away from heat.
Don't leave a clothes dryer running if you leave home or when you go to bed.​​